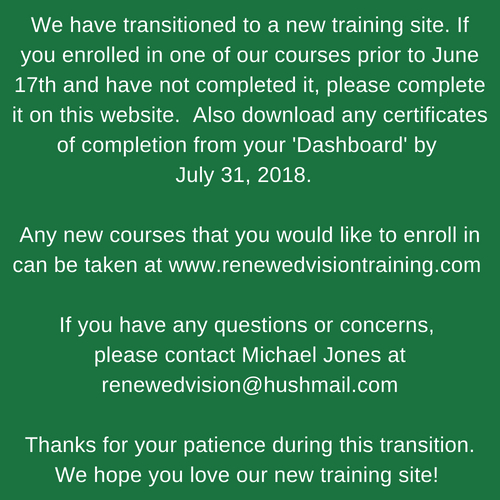 How do you get started?
You can click on the 'Courses' button above to see the classes that we have available.

This site works best with Mozilla Firefox, Google Chrome, and the Safari browsers.


Renewed Vision/TruCircle Academy
We are an online provider of continuing education courses that covers many areas of mental health practice. If you need a course to maintain your license, our online continuing education courses provide the fastest, low cost, convenient way to fulfill your CEU requirements.

Renewed Vision Counseling Services has been approved by NBCC as an Approved Continuing Education Provider, ACEP No. 6549. Programs that do not qualify for NBCC credit are clearly identified. Renewed Vision Counseling Services is solely responsible for all aspects of the programs.